JRC 100th Anniversary Party
Time:2016.04.12 Source:Seven Seas Electronic Author:Anna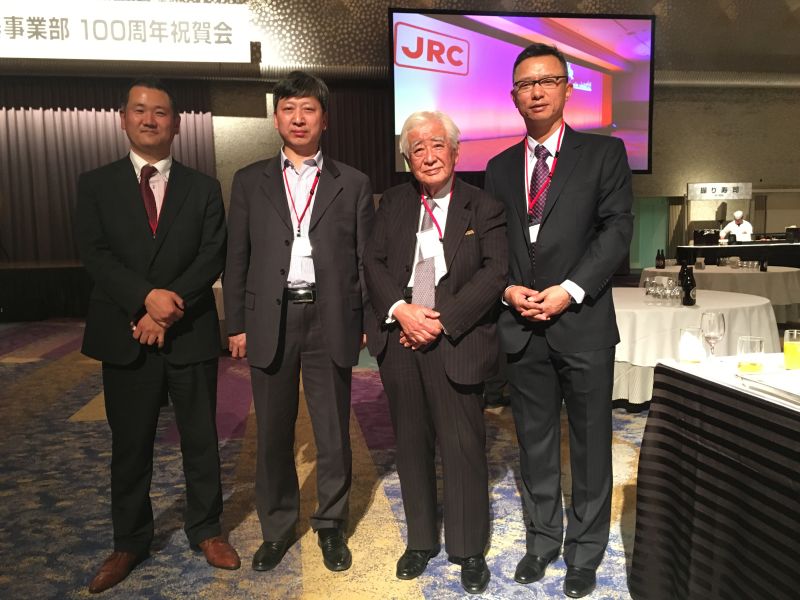 As the world's leading supplier of marine radio communications equipments, JRC enjoys a good reputation in the global shipping market. Its technology and brand represents the highest level of world Marine communications and navigation products.
On 12th April, JRC held a grand 100th anniversary celebrations at Hiten Banquet Hall,Grand Prince Hotel New Takanawa. Our General Manager Mr. Frank Ren, Vice General Manager Yuan Jincai Ren Feng our general manager, deputy general manager, sales manager Li Lanyan was invited to attend the celebration.
Nearly 700 people all over the world who represented the owner, shipyard and agents attended the celebration. The president of JRC, the executive officer of marine electronics division etc delivered a warm speech, reviewed the development of JRC & showed the latest technology of JRC. During celebration, guests always felt the enthusiasm, meticulous & thoughtful arrangement of JRC. The ceremony ended in joy and harmonious atmosphere.
After celebration, our representatives visted JRC factory and attended SEA JAPAN. In short this trip to Japan was busy, full and fruitful.
Back to list>>